2018 war ein Jahr gespickt mit diversen BMX  Jams...... Wenn wir mit unserm Gehirn zurückdenken, begann es mit dem TELL ME MORE JAM. Danach ging es weiter mit THE CASH JAM OF WINTERTHUR, LAKE JUMP STANSSTAD, CRASH THE PARK JAM ALLMEND und dem BYE BYE ADLISWIL JAM. Das grosse Familientreffen und das Finale wurde wie in jedem Jahr wieder in der Legendären Freestylehalle in Zürich ausgetragen!!!! Auch wenn die Jump Box weg war, pilgerten doch viele Fahrer nach Zürich. Neu war auch, dass der «BMXTODAY RIDER OF THE YEAR 2018» gekürt wurde, wer dies war und die Rangliste vom X-MAS JAM 2018 könnt ihr unten lesen. 
Von unserer Seite möchten wir uns für dieses Hammer Jahr bedanken und dass ihr immer so zahlreich erschienen seid! DANKE!!!! 
Für 2019 sind wir jetzt schon in Planung und hoffen wieder auf eine richtige geile Zeit mit euch und den 20 Zoll Räder....
Die Gewinner des X-MAS JAM 2018 sind:
1. Ellis Oswald
2. Graziano Lombardo
3. Konsty Rudobushta
4. Zeno Lehmann / Jeffrey Oehri
Rookie of the day : Edgar Huber
1. Ellis Oswald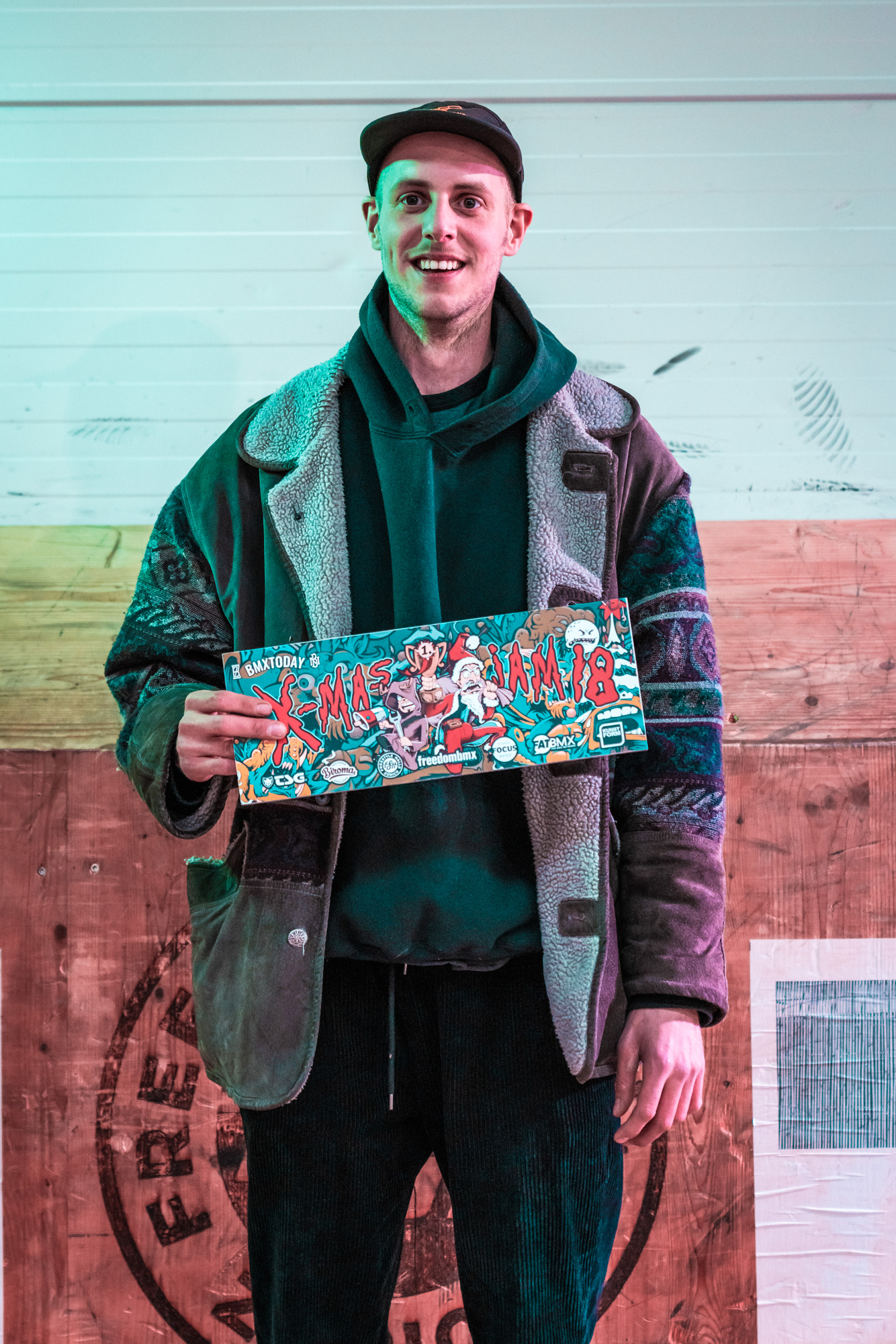 2. Graziano Lombardo
3. Konsty Rudobushta
RIDER OF THE YEAR: Jeffrey Oehri